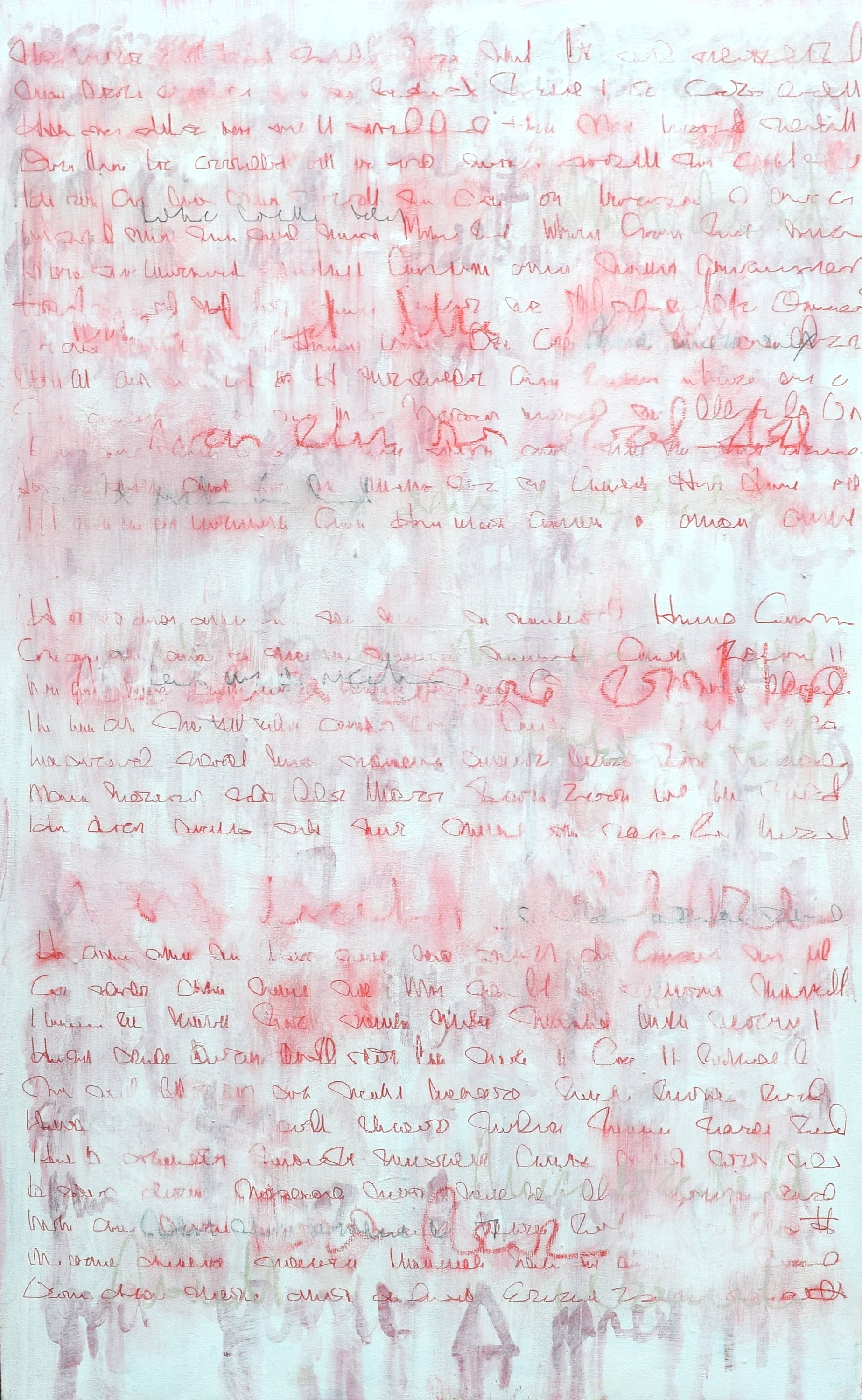 Thirty Three Poems
$900.33
Details
TITLE //Thirty Three Poems
ARTIST // Jeffrey Bowman
SIZE // 48" x 30" x 1.5"
MEDIUM // oil and graphite on gallery wrapped canvas



This piece is signed, fitted with mounting wire, and ready to hang in your home.

If you purchase this piece, we'll create a character for you in Circaeus. Additional details upon request.

Thank you for your interest and support!

________

The smoke was thick tonight. We were mimicking poets, attempting theater, and challenging the gods. Passion covered us all like a layer of dust. Hope was caught in buckets as it dripped from the ceiling. The night was familiar, and we get silly when no one is looking. The Wizard had words for us, again nothing new. He slammed his crooked staff on the table, "Dragons!" Maker jumped, and Hummer fell back in his chair. Laughter moved the heavy smoke like shaking an old blanket. The ballet of the smoke as it flipped and spiraled throughout the room would have been good enough. However, we desire more.

The Wizard recited Thiry-Three Poems for the Red Dragon. We lifted our swords after each one. Each one needed more of a cheer than the last. There comes great responsibility when you face a dragon. The temptation of the ordinary civilian needing to fill their thirsty glass with a victory is the terrible story of the boring ego. The slain dragon story has been told, and we get it, hero. We serve the dragon. We worship the temptation. We are not men. We are wizards! This moment is our time to change the world, you've had your moment. Dye took out his arrow and filled a canvas with his poetry. Layering words of red over each other creating the moment. Magick dripped from everything. This night was ceremonial. We are gaining momentum, and our tether has finally been cut.
Payments
Paypal payments and Etsy gift cards are preferred, but money orders and personal checks are accepted with additional processing time (approximately 10 business days).
Shipping from United States
// Packaging //

For buyers in the United States, stretched canvas paintings are carefully wrapped in glassine paper and bubble wrap, then packed securely in custom-built boxes (using recycled materials when possible) for shipping within 3-5 days of order.

For international buyers, stretched canvas paintings will be removed from the frame, carefully wrapped in glassine paper and plastic, and shipped in a tube within 3-5 days of order. Your local fine art framing specialist can provide options for hanging the work, from re-stretching to custom framing.

// Shipping //

Depending on location, artwork will be shipped via UPS, USPS, or FedEx with sufficient insurance and tracking. Your signature will be required to confirm delivery.

International buyers will be responsible for paying any applicable customs fees, taxes, or duties in their respective countries.


Refunds
Buyer satisfaction is very important to me and I am prepared to do whatever is necessary to ensure you are happy with your purchase.

If we cannot resolve any issues that arise with your order, we will accommodate cash or credit refunds within 10 days of purchase receipt. Buyers would be responsible for the safe return shipping of the artwork within 10 days before a return is processed.
Additional
Item photography attempts to replicate the colors, textures, and sheen of the artwork as accurately as possible, but please be advised that slight variations may exist when viewing these works in person.