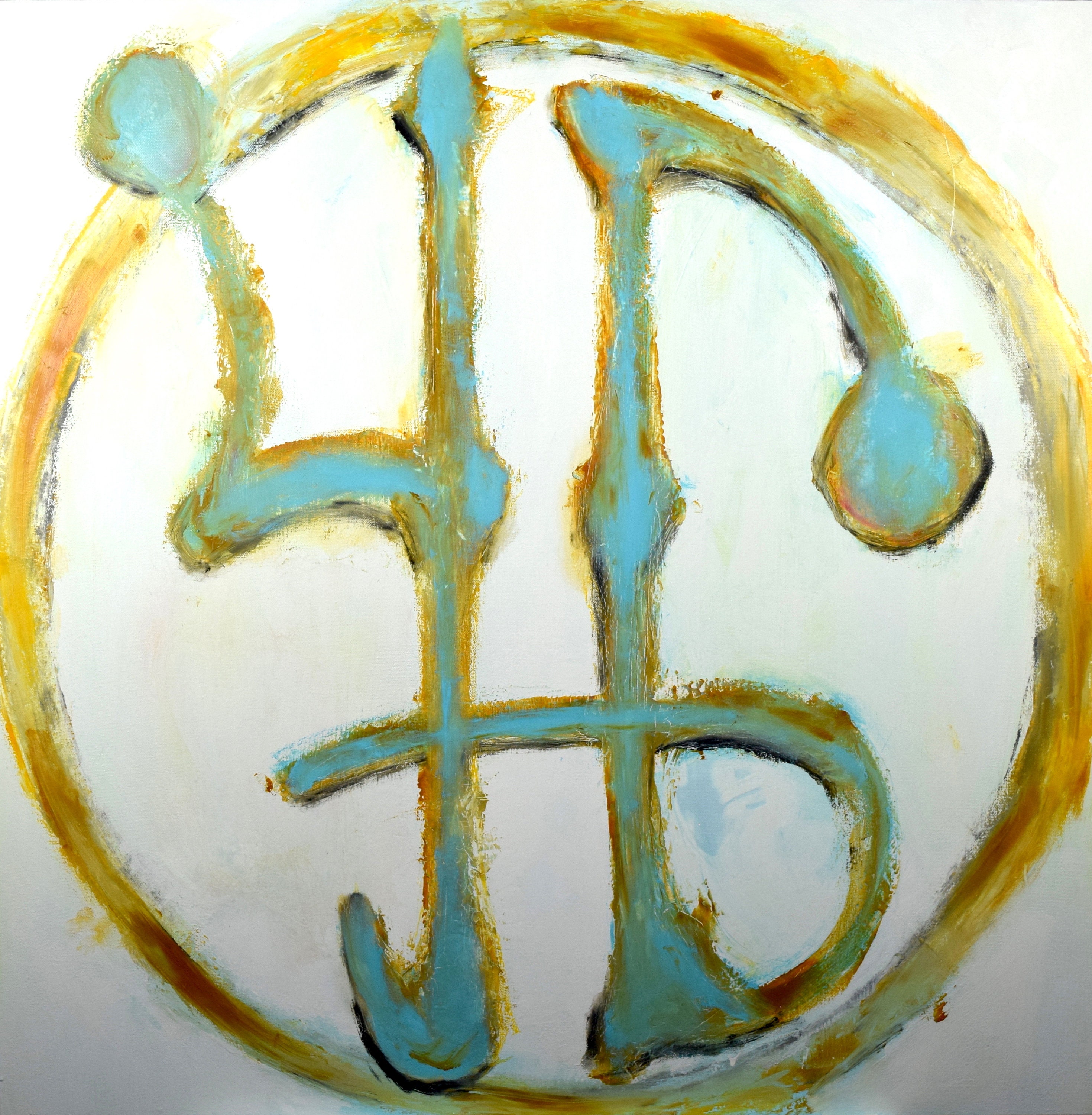 Details
TITLE // The Forgiveness
ARTIST // Jeffrey Bowman
SIZE // 36" x 36" x 1.5"
MEDIUM // oil and graphite on gallery wrapped canvas

This piece is signed, fitted with mounting wire, and ready to hang in your home.

If you purchase this piece, we'll create a character for you in Circaeus. Additional details upon request.

Thank you for your interest and support!

________


We made our way into the tower's belly. The dark damp dungeon seemed to pull us further into its sadness. Wizard lead the way using his staff's light to guide us. He seemed very excited to show the light trick off to us. He mumbled, "We have to find its heart stone, its true foundation if we want this to work." I am told the heart stone is the soul of a structure and performing a blessing on this stone will eventually make its way throughout the tower and remove any negative energy. The stone was waiting for us when we turned the last corner. Wizard started his chant while the others made a circle and began their responsibilities. Dye leaned in and whispered, "Be calm, keep your eyes closed, and keep your heart open." I smiled and assured him keeping my eyes closed was my plan all along.

Wizard began creating a sigil for the stone. It was a circle with shapes mimicking his handwriting. I sat down and tried to remain observant but the room felt thick with everyone's intentions, and it was hard to focus. I was in a swirl of energy. I kept my eyes closed and listened to everyone's voices morph into something I've never heard. This moment was our magic, and it was powerful. I became unconscious shortly after the ceremony began. I was the freshman, and it showed. My eyes burned as I opened them. Dye's recreation of the sigil Wizard drew on the heart stone was leaning against the wall. The piece was a symbol of hope and pardon. Hummer had even recorded the event. I will wait sometime before I try to listen to that moment of forgiveness. I know my limits.
Payments
Paypal payments and Etsy gift cards are preferred, but money orders and personal checks are accepted with additional processing time (approximately 10 business days).
Shipping from United States
// Packaging //

For buyers in the United States, stretched canvas paintings are carefully wrapped in glassine paper and bubble wrap, then packed securely in custom-built boxes (using recycled materials when possible) for shipping within 3-5 days of order.

For international buyers, stretched canvas paintings will be removed from the frame, carefully wrapped in glassine paper and plastic, and shipped in a tube within 3-5 days of order. Your local fine art framing specialist can provide options for hanging the work, from re-stretching to custom framing.

// Shipping //

Depending on location, artwork will be shipped via UPS, USPS, or FedEx with sufficient insurance and tracking. Your signature will be required to confirm delivery.

International buyers will be responsible for paying any applicable customs fees, taxes, or duties in their respective countries.


Refunds
Buyer satisfaction is very important to me and I am prepared to do whatever is necessary to ensure you are happy with your purchase.

If we cannot resolve any issues that arise with your order, we will accommodate cash or credit refunds within 10 days of purchase receipt. Buyers would be responsible for the safe return shipping of the artwork within 10 days before a return is processed.
Additional
Item photography attempts to replicate the colors, textures, and sheen of the artwork as accurately as possible, but please be advised that slight variations may exist when viewing these works in person.